Website of Online Visa Page Sri Lanka

Foreign participants should obtain Electronic Travel Authorization (ETA). For more information please visit the official website of the Department of Immigration & Emigration of the Democratic Socialist Republic of Sri Lanka.
http://www.immigration.gov.lk/


How to get to the venue from Palali Airport
Palali airport is the only airport in Jaffna. It is about 25-minute car ride to the University of Jaffna. Taxi fares from Palaly Airport to Jaffna University are quite expensive. At the moment, there is no direct taxi service from the airport to Jaffna town. We recommend taking the Bus from the airport and getting down at the bus stop near the university or transferring to a taxi at the central bus stop in Jaffna. From Jaffna Town, it costs you not more than Rs. 500 for regular taxi and Rs. 250 for three-wheeler.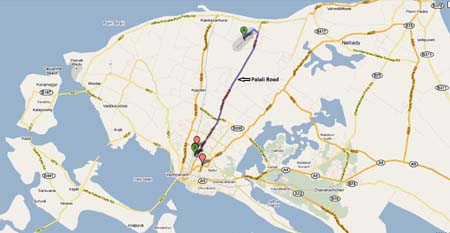 How to get to the venue from Jaffna Central Bus Stand
Please refer to the following route map to reach the University of Jaffna. You may either hire a taxi or a three wheeler or you may use the public transport bus services which operates on Palali road.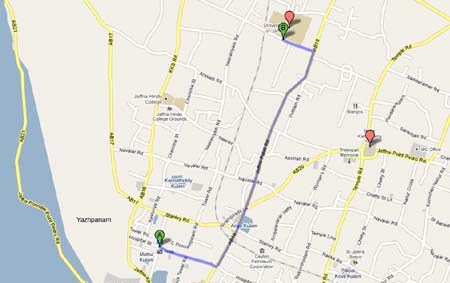 Some important places to visit in Jaffna
Some other important places to visit outside Jaffna
Naha Purana Viharai and Naga Pooshani Temple (Nainatheevu/Nagadeepa)

Casurina Beach & Ezhathu Sithamparam Temple (Karainagar)

Archaeological Museum (Kantharodai)

Nilavarai Water Well

Selva Sannithi Temple (Thondaimanaaru)

Durkai Amman Temple (Tellipalai)

Naguleswaram Temple (Keerimalai)

Maaviddapuram Temple (Maaviddapuram, K.K.S.)

Vallipuram Aalvaar Temple (Vallipuram, Point Pedro)

Sundara Aancheneyar Temple (Inuvil)